Felixstowe August strike inches closer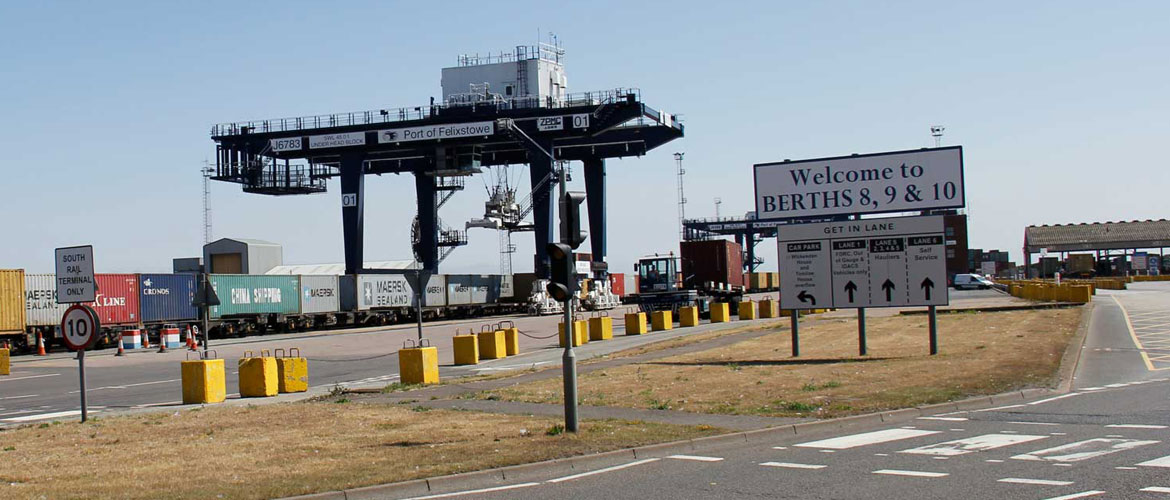 Britain's biggest container port moved closer to industrial action on Monday, after Felixstowe port bosses and Unite Union leaders remained deadlocked in efforts to avert strike action, with talks set to resume today.
The Unite Union's 1900 members at Felixstowe voted 92% in favour of a strike, in a dispute over pay, which is planned for the end of August, after rejecting a 5% pay rise offer and additional negotiations have failed to lift the threat of strikes.
More talks are planned for today, but unless an increased offer is made and accepted by the union it is likely they will walk out within weeks, bringing Felixstowe to a standstill and causing major disruption to port operations and movement of containers to and from terminals, later this month.
Felixstowe handles in excess of 45,000 containers each week, and the strike's timing coincides with the seasonal increase in traffic that follows the traditional peak season.
Unite members at the Port of Liverpool are being balloted from Monday, July 25, to Monday, August 15, for possible strike action at the end of August in a dispute over pay and conditions.
Unite said that strike action will severely affect shipping and road transport as well as creating shortages in supply chains. 
The UK is facing the increasing likelihood of rolling strikes across the country with a "summer of solidarity" predicted, as workers protest pay and working conditions, in the face of rising inflation.
More coordinated action like this is likely, to keep protests in the public eye for longer, but mass politicised stoppages are unlikely, as each strike needs to be based on a specific dispute with an employer to be legal.
The threatened Felixstowe stoppage follows walkouts at Antwerp, Hamburg, Bremerhaven and Wilhelmshaven, though German unions have agreed there will be no further strikes before late August, with three dates set for negotiations up to the 26th August.
On the air mode, Lufthansa had to cancel 1,000s of flights last week week and cargo operations were affected in Germany, due to strike action that impacted the Frankfurt and Munich hubs. 
Consignments booked to be transported during the strike period as belly cargo had to be rebooked, but no further strikes are planned, as talks between the airline and union were scheduled to resume yesterday and today.
In a separate dispute, members of Germany's pilot union Vereinigung Cockpit (VC) voted overwhelmingly on Sunday in favour of industrial action, paving the way for additional strike action at Lufthansa
Our sea freight team are working on contingency plans to deal with any disruption to operations and, when appropriate, will move cargo to alternative ports, to avoid delays and congestion.
We are monitoring the situation closely and will report on developments as they happen, so that you can make informed decisions and avoid possible issues, before they become problems.