May Freight Market Report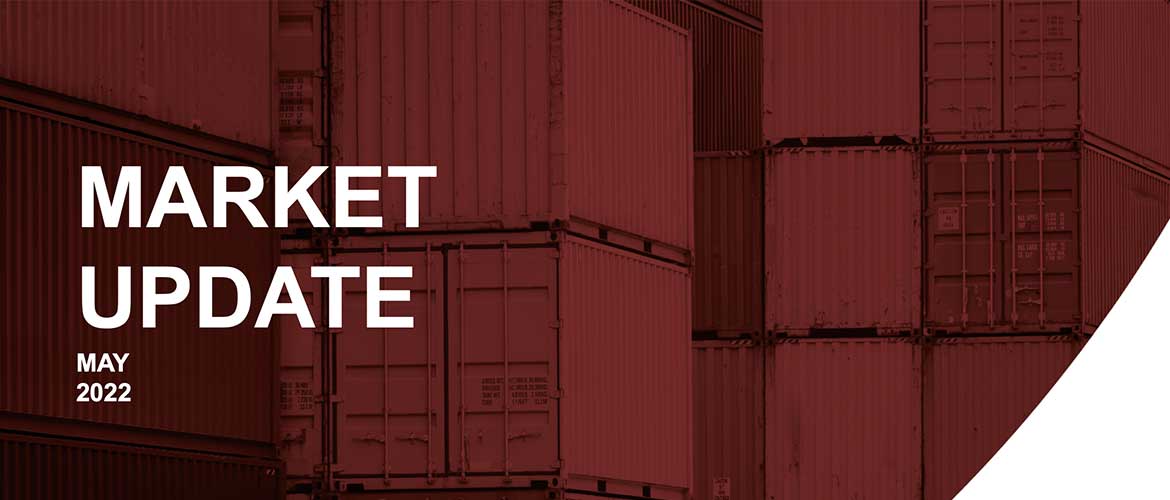 Our latest market report provides a multi-modal situation and Shanghai lockdown summary, together with international freight, carrier and rate updates, that will provide you with supply chain insights for the weeks ahead.
After the Prime Minister's trip to Northern Ireland to trigger any concessions in the dead-locked political situation, the government announced plans to table legislation that will scrap parts of the Northern Ireland protocol, in spite of fears that it could initiate a trade war with the EU.
The government has attracted political and business criticism for delaying July's final UK border controls for the 4th time, despite the EU imposing full control on UK exports, at the end of the Brexit transition period.
With export bookings and demand for space falling, freight from Asia to Europe continues to be impacted by the ongoing lockdowns in Shanghai and China regions, with ocean carriers implementing blank sailings amid fears that there is gong to be a deluge of demand, that will worsen congestion along the entire supply chain, when Shanghai reopens.
DOWNLOAD THE MAY MARKET UPDATE