Overlapping Felixstowe and Liverpool port strikes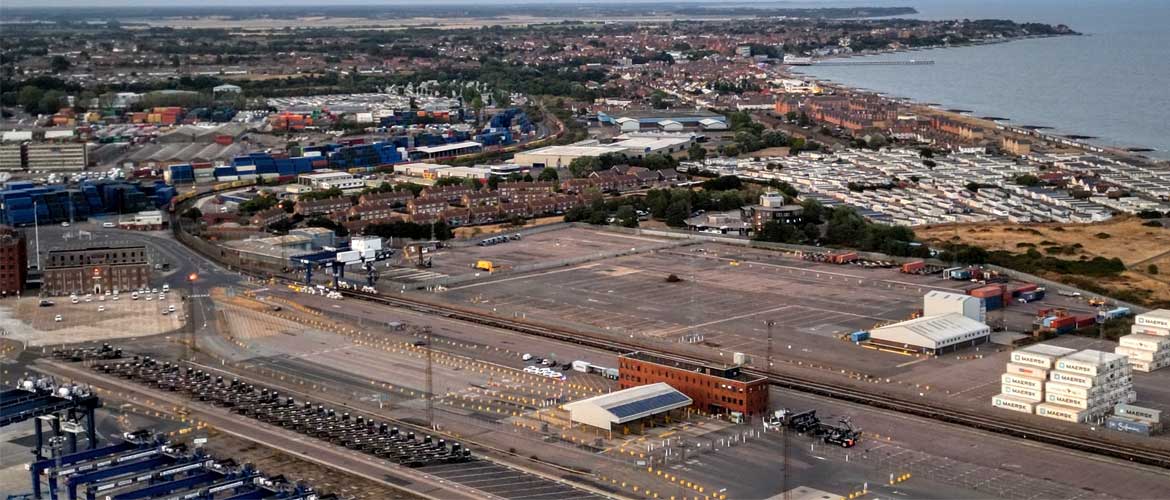 Dock workers at Felixstowe, Britain's biggest container port, started their second walkout this morning, with an eight-day strike over pay, that overlaps a similar walkout over pay by Unite Union members at the Port of Liverpool from the 19th September to the 3rd October.
Union members at Felixstowe voted by an 82% majority to reject a 7% pay offer, with the second bout of industrial action running from 07:00 Tuesday 27th September and ending at 06:59 on Wednesday 5th October.
The Unite Union blamed the Felixstowe Dock and Railway Company for unilaterally ending pay talks, after refusing to improve its pay offer and imposing the pay deal of 7% on the workforce.
Unite members at Liverpool port rejected a pay increase of 8.3% and a one-off payment of £750, stating that the wage increase would be a pay cut in real terms, with the union seeking a deal iro 20%.
The port of Liverpool strike began on Monday the 19th September and will continue to the 3rd October, which mean its dispute will overlap with the Felixstowe action for seven days between the 27th September and 3rd October.
The previous Felixstowe strike saw vessel calls drop from 29 to five, with many carriers calling at alternative ports or just delaying calls to avoid disruption.
The first Felixstowe strike happened before peak shipping really got underway, but these walkouts in Suffolk and Liverpool coincide with the beginning of the 'Golden Week' peak arrivals, in late September and early October.
As with previous disputes our focus has been on clearing cargo from terminals ahead of strike dates and we are in continuous contact with shipping line partners to assess their contingency plans and mitigate the impact of these strikes.
Carriers have advanced some ship calls, but we anticipate that some vessels will be delayed or diverted to other ports in Europe and the UK, which may add to congestion in ports like Bremerhaven, Hamburg and Rotterdam, but overall we expect that any disruption will quickly work through the system.
Train strikes are set to resume, with ASLEF train driver members at 12 rail companies set to strike on Saturday 1st October and Wednesday 5th October.
The Rail, Maritime and Transport (RMT) union has also announced a strike for the 1st October among its members at Network Rail and 14 train companies.
Workers are striking over pay and conditions, with unions objecting to pay offers that sit well below inflation, with unions threatening that their industrial campaign will continue for "as long as it takes."
Previous rail strikes have had no direct impact on our container movements, but we monitor the situation closely and our transport team work closely with rail service providers, to work around potential disruption.
We will continue to monitor and manage the emerging situation and will keep you updated should there be any significant developments.
As with previous industrial action, we are well prepared, with contingency plans in place to protect supply chains and work around points of disruption.