Shanghai lockdown extended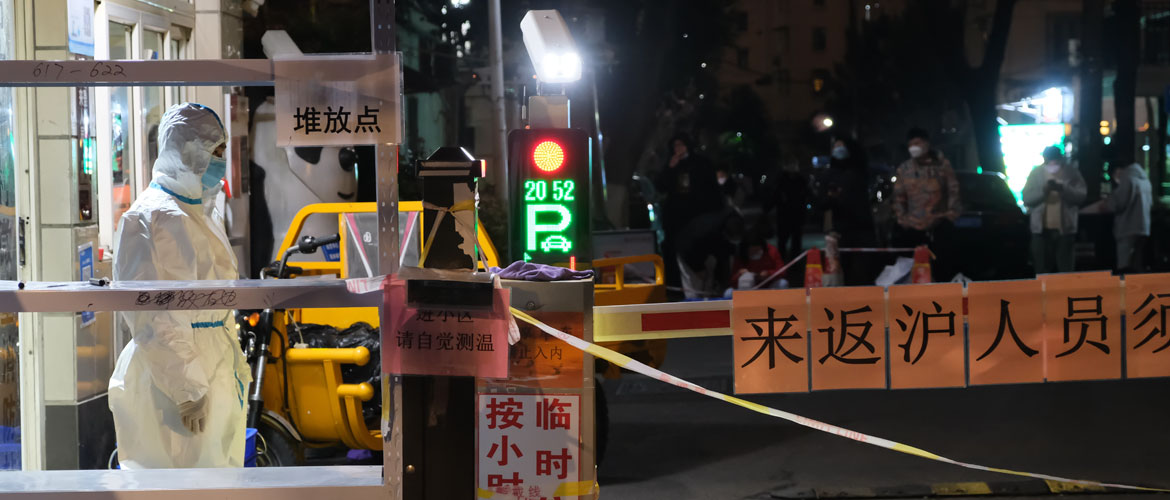 After a week of partial closure, Shanghai now faces full lockdown while Puxi's lockdown, in the west of the city begins today, with residential areas where people have tested positive sealed off for an additional 10 days. 
The city said on Friday morning that it had recorded 4,144 asymptomatic cases and 358 symptomatic cases on Thursday, compared with 5,298 and 355 the previous day.
The changes to the rules in Shanghai mean that anyone living in a building where a positive case has been found will be required to stay home for 10 more days. Residents of other buildings in the same residential compound will be confined for three more days.
China on Thursday reported 8,559 new cases in the previous 24-hour period, of which 6,720 had no symptoms. The proportion of asymptomatic cases has been higher than in previous outbreaks, particularly in Shanghai. 
Container terminals in Waigaoqaio and Yangshan have been kept operational with workers staying onsite in what is described as a closed loop to avoid contact with the outside world.
Requirements for truck drivers to have negative COVID tests within the last 48 hours has increased the use of waterborne transport to bring containers in for transhipment to larger vessels rather than trucking through Shanghai city.
There have been no sailing cancellations from carriers so far and 90% of warehouses are opened for cargo receiving, but with low efficiency due to the labour shortage, while 90% of depots have resumed normal operation but night service is closed from 5pm till 8am. 
Air cargo shipments in and out of Shanghai Pudong airport have been effectively shut down, with bonded trucking services suspended and most flights cancelled as China's busiest air cargo hub struggles to clear a fast-growing freight backlog, which is likely take 10-14 days to clear, providing the situation returns to normal by the 6th April.
Pick up and deliveries are still suspended until further notice, but our warehouse remains open to receive cargo, in case manufactures or vendors can arrange deliveries.
Options for shifting cargo to other airports are limited, with tough cross-provincial restrictions on trucking drastically reducing available capacity, to say nothing of the significant distances involved. Zhengzhou airport is 500 miles away from Shanghai.
Our local Noatum colleagues will keep monitoring the situation and we will update you with any important developments.